It's a busy world out there. The convenience of Eclipse's online banking lets you take care of details and transactions from the comfort of your home, office or anywhere you're on the go.
With online banking you can access balances 24 hours a day, 7 days a week. Review your balances and initiate transfers between Eclipse accounts, verify if checks have cleared, pay bills and check images online. You can also review your statements and download into Quicken, QuickBooks, Microsoft Money, CSV and TXT. *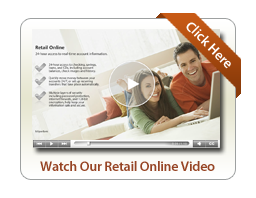 Already signed up for Eclipse Online?
Sit back, log on and start banking. We won't ask if you're wearing pajamas.
Are you an Eclipse customer who'd like to sign up for Eclipse Online?
Experience the convenience of Eclipse Online. Click the link below to sign up.
Questions? Comments?
As always, please contact us at 502-671-4800 or eclipseonline@eclipsebank.com with any questions or comments.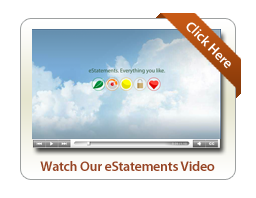 Enroll in E-statements today!
Sign on to online banking and follow these simple steps:
Look for the Services tab on the online banking home page and select Electronic Statement.
Select the accounts you wish to add to E-Statments and review the disclosure.
Click on I agreee and your on your way!

Sign on to online banking by clicking here
Access your bank statements easily and securely online 24/7 for Eclipse's free service.
If you have any questions, feel free to call us at (502) 671-4800. Welcome to Eclipse's E-Statements!
*Eclipse Bank does not promote, endorse or guarantee these products or services. Eclipse Bank is not responsible or liable for the failure of these products or services. Quicken and QuickBooks are developed, owned, provided and maintained by Intuit, Inc. Microsoft Money is developed, owned provided and maintained by Microsoft, Inc. Eclipse Bank disclaims any and all responsibility and liability relating to the use of the Quicken and Quick Books and Microsoft Money software and related services. Any warranties relating to such software products and services will be provided exclusively, if at all, by intuit, Inc. and Microsoft, Inc. respectively, and users agree to look to these companies solely and exclusively with respect to any warranty claims. Quicken and QuickBooks are registered trademarks of Intuit, Inc. Microsoft Money is a registered trademark of Microsoft, Inc., both used with permission.
Online Banking Login
Frequently Answered Questions
Have questions? We have answers.
Learning Center
Our Location
Visit our World Headquarters.